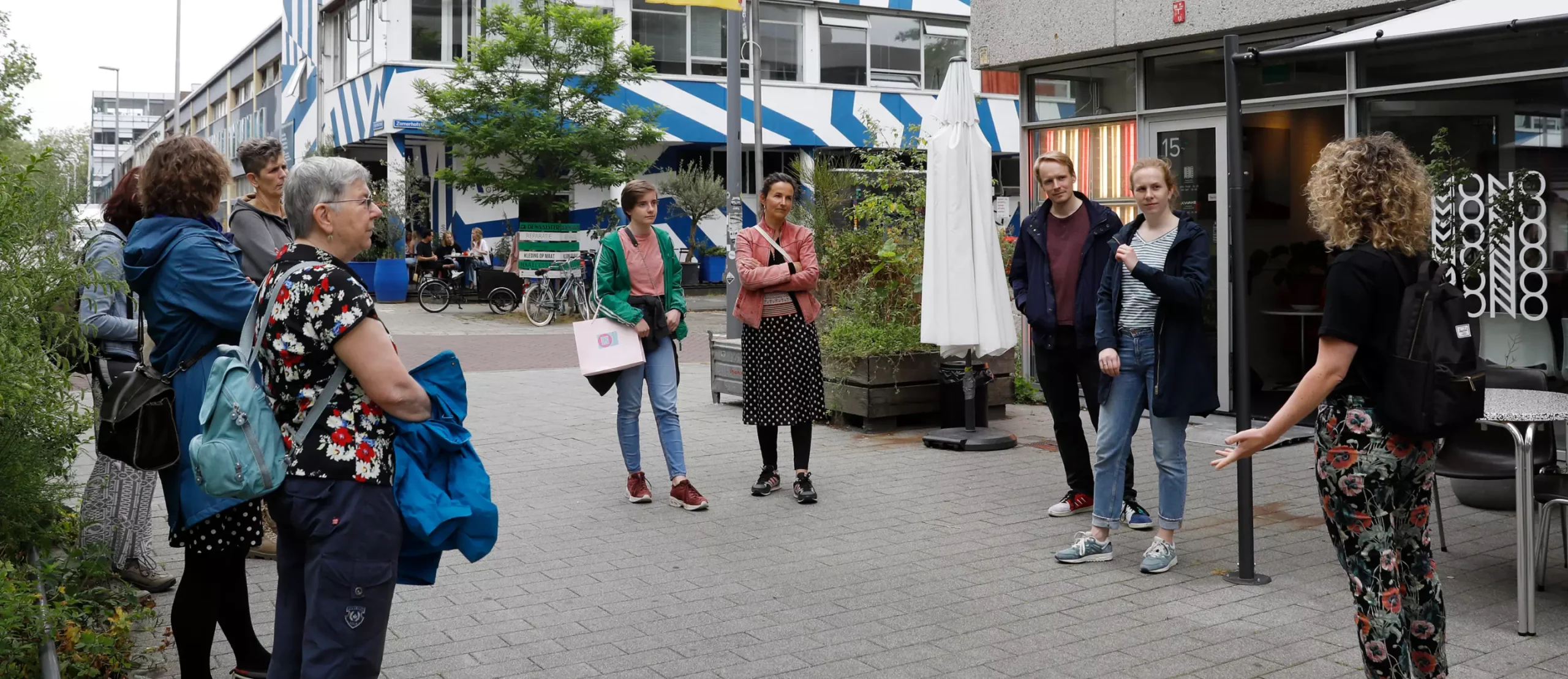 The Luchtsingel and ZoHo
It almost seems strange to think that Rotterdam wasn't always the vibrant place it is now. Yet, it was only a decade ago when the metropole along the Meuse wasn't featured in any list at all and the tourists were nowhere to be found. One of the areas where you didn't want to come back in those days, was the zone stretching from Rotterdam Central Station to the former Hofplein station. And what a transformation this area has seen since! You can discover it for yourself in an excursion along the Luchtsingel, together with a professional UrbanGuide.
In just a few years, a complete wasteland was transformed into a lively area that is now bustling with life. The central axe of this all is the striking bright yellow boardwalk: the Luchtsingel. The initiator behind this drastic urban intervention was architecture office ZUS. They moved their own office to the Schieblock, an icon of the rebuilding period in Rotterdam. Once they were in place, they gathered all sorts of creative agency's around them, starting with small start-ups, but later even attracting established cultural entrepreneurs, clubs and festivals.

The 350-meter-long Luchtsingel formed the collective element with which ZUS blew new life into an area that had become in decay and isolated. It was this elongated wooden construction that became the backbone of a large urban development project. Within no time, the Central District – with the brand-new Central Station as its centrepiece – and the renovated Hofbogen got connected in an innovative way, resulting in an uplift for the entire area. If you would stroll along the Luchtsingel nowadays, you'd see that there are many different things to enjoy. From drinks in a sunny backyard to dancing in Rotterdam's latest pop temple and from urban farming on a roof to jumping on a trampoline in the Pompenburg Park.

Now that the district is finally 'finished', fresh ideas for a new transformation are lurking around the corner again. In a 60-minute tour, you'll walk on, under, along with and especially over the projects that ZUS realized over the past years in an area that is once more standing on the brink of new developments. Together with a guide, you'll discover how this zone is still changing and you'll hear everything about the latest plans.
Prijs/Duur
€ 160,- excl. BTW per guide

1.5 hour

Max 15 persons per guide