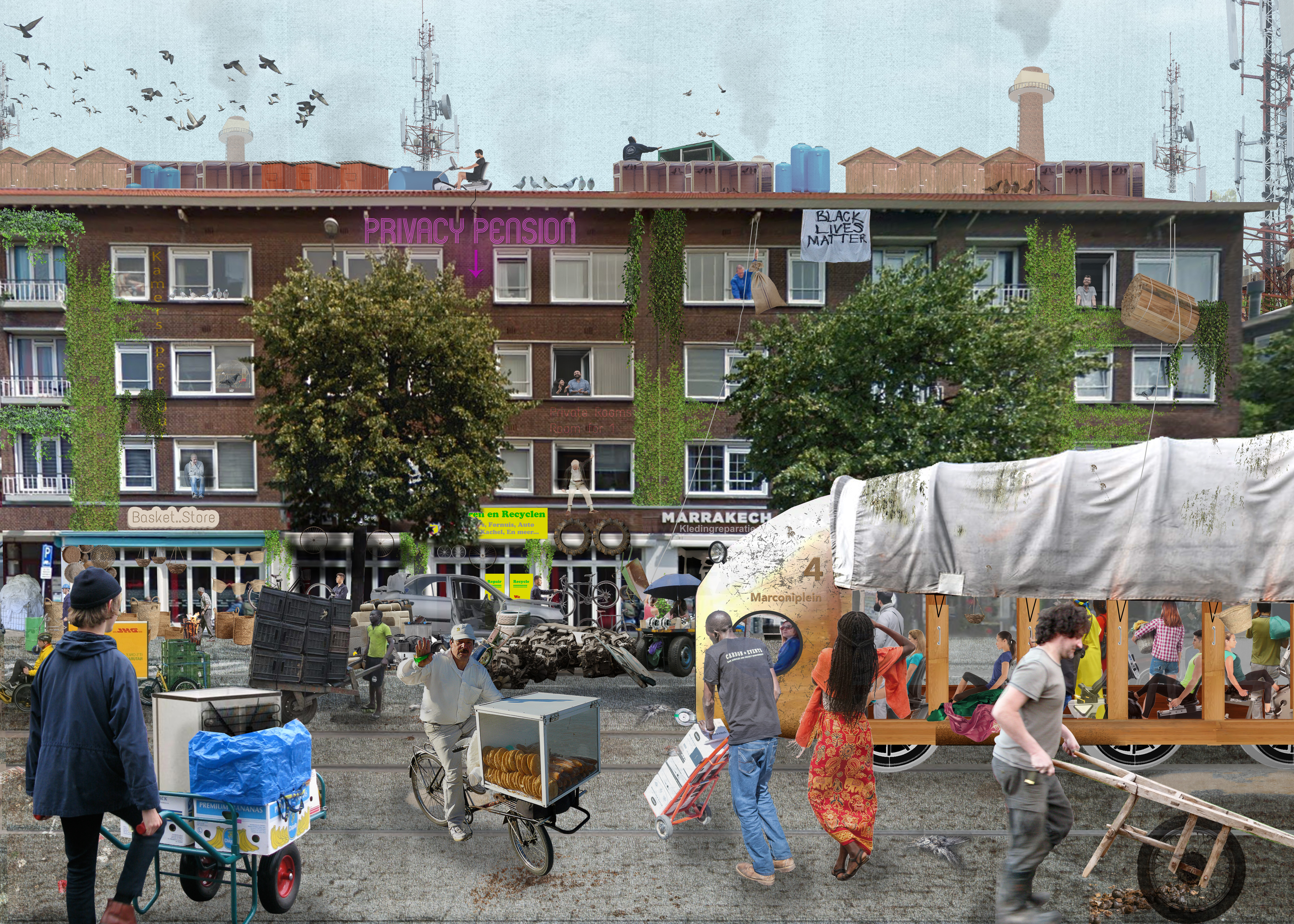 BoTu wijk op BoTu: Neighborhood on Human Power
Bospolder-Tussendijken, also known affectionately as BoTu, will become Rotterdam's first climate-neutral neighborhood in 2035. sustainable energy transition. The neighborhood was built a hundred years ago in a period when gas and electricity connections were not common. So the neighborhood is all set, now it is up to us!
How can we use our own energy as efficiently as possible, together with natural power? Travel to the future with us, where the neighborhood once again runs on human power. During this journey we also look to the past, which principles from over a century ago were in fact already sustainable and can be used again?
The neighborhood was built between 1910 and 1935 for workers of the rapidly growing port. In this period of renewal and progress, it was thought that healthy, happy people were more productive. Improving the living conditions of the harbor workers and their families was therefore central in the design of the neighborhood. These concerns resulted in an outdoor space with various squares and wide pedestrian streets, as well as several communal facilities such as the green courtyard gardens, the bathhouse, and the launderette. The pace in the neighborhood was slower than today, all facilities were within walking distance and there was no heavy car traffic yet. Experiments were also carried out within the housing blocks and dwellings to improve the quality of life. For example, houses were laid out efficiently and gradually connected to the gas and electricity networks.
In climate-neutral BoTu, sustainable principles regarding living and life from over a century ago are combined with the most modern techniques. In this future, the combination of manpower together with biomass, wind and solar energy will result in the neighborhood with the lowest energy bill in the Netherlands. A large part of the houses can even be disconnected from the gas and electricity networks!
The House of the Future and UrbanGuides will take you through Bospolder-Tussendijken, to see not only the neighborhood with new eyes, but also the global task of energy transition.
BoTu: Neighborhood on Human Power was created in close collaboration with Huis van de Toekomst, more info on Huis van de Toekomst, see www.huisvandetoekomst.org
Photo by Melle Smets – Huis van de Toekomst
Prijs/Duur
€ 210 – EXCL. VAT PER GUIDE

2 hours

Max 15 pers. per guide
Start Locatie
Huis van de Toekomst (BoTu) – Taandersstraat 121, 3026 XS Rotterdam