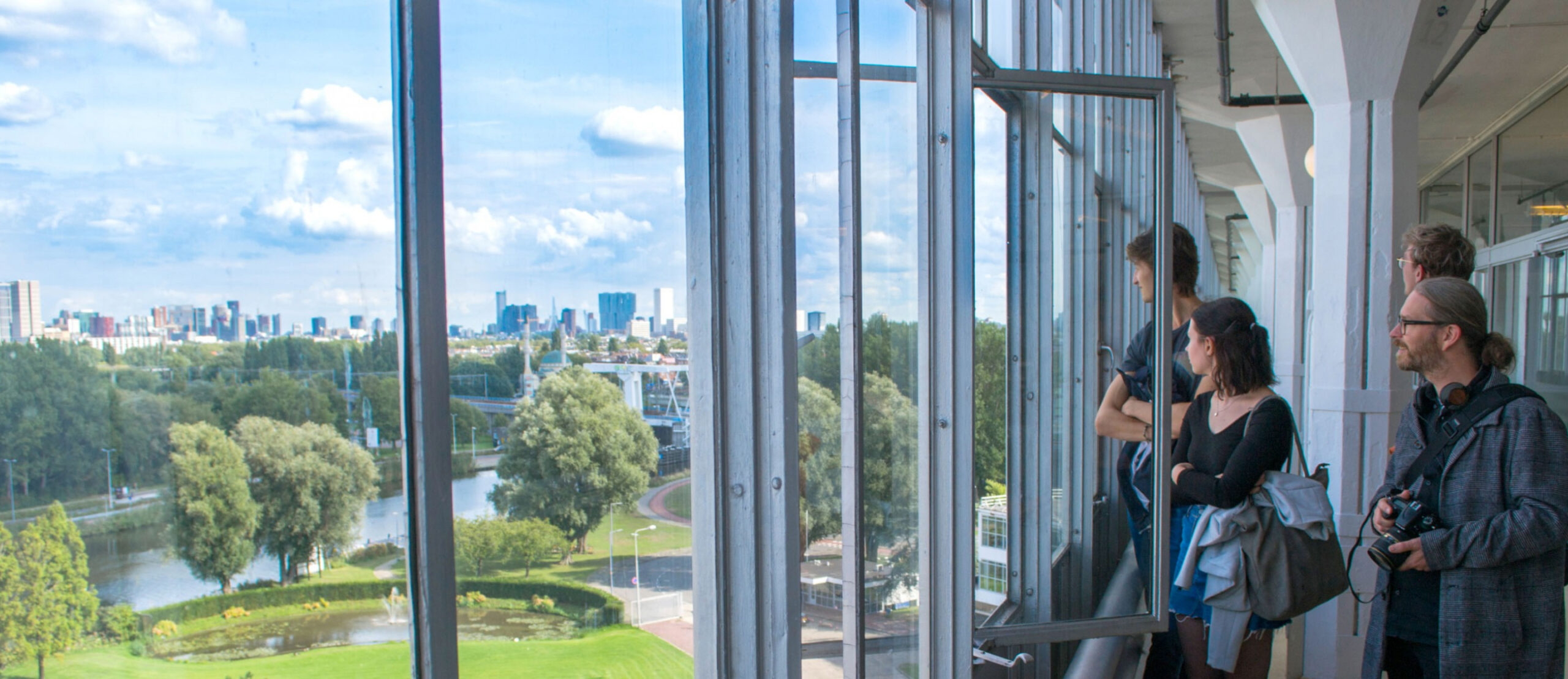 Guided Tour — Van Nelle Factory
Along the bank of the Delfshavense Schie lies a remarkable UNESCO World Heritage site: the Van Nelle Factory. This unique building from 1931 is considered to be the symbol of Dutch modernism.
The factory is world famous for its progressive design, in which air, light and space gained an entirely new role in architecture. It is without a doubt one of the most extraordinary buildings in town. Even Le Corbusier called it "the most beautiful spectacle of the modern age".

Curious to discover the Van Nelle Factory for yourself? UrbanGuides is proud to say that we've been organizing tours of this renowned 'glass palace' since 2004. During a one hour walk the architecture, production process and the transformation of the factory will come to life. With an experienced Van Nelle-guide you'll experience the building from inside out and discover why this groundbreaking design was of great architectural importance.

The Van Nelle Factory is one of the various modernist buildings that UrbanGuides is able to elaborate on in a tour. Other examples are the Sonneveld House and the former working-class neighborhood the Kiefhoek. On request we can work out a full customized modernist one or multiple day schedule for you and your party.

Prijs/Duur
€ 100,- excl. BTW per guide and € 2,50- entree per person excl. btw

1 hour

Max 15 persons per guide