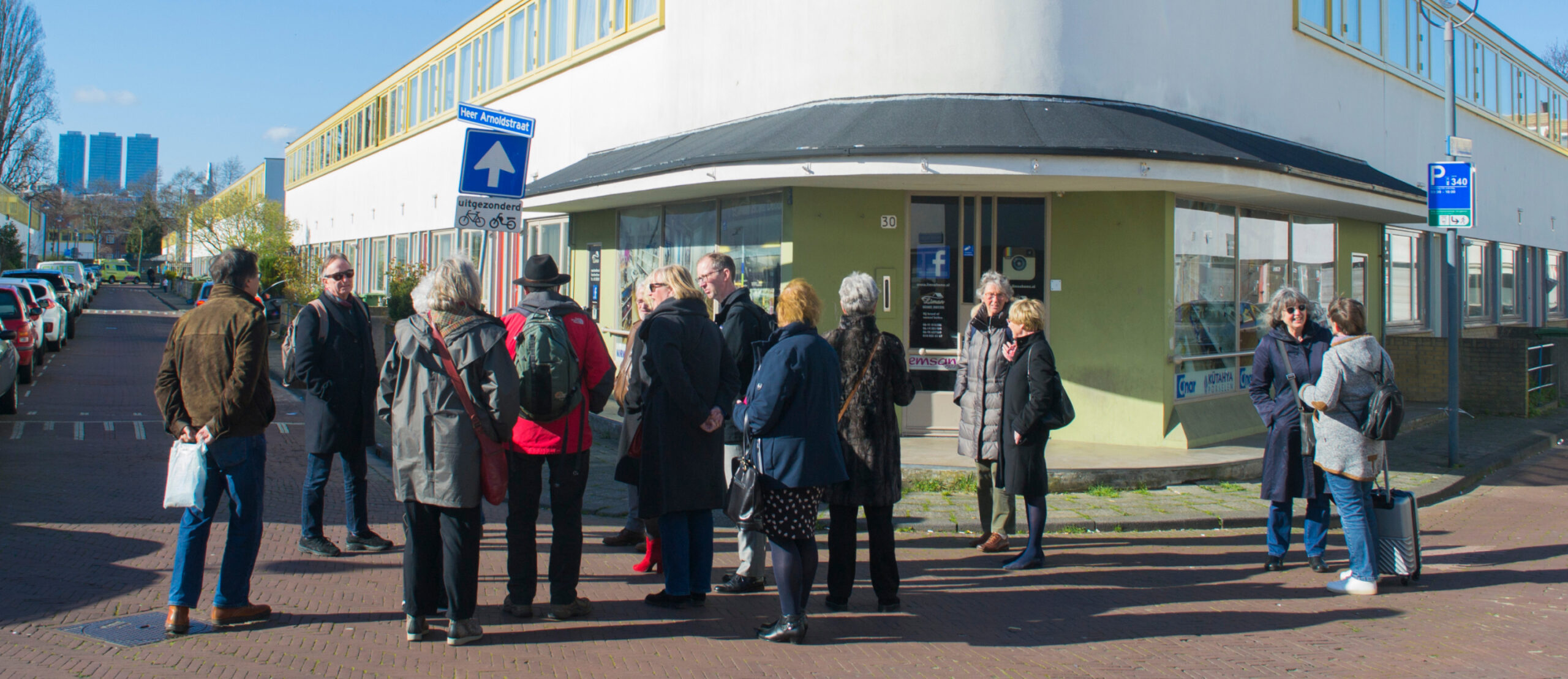 The Kiefhoek
Rotterdam is home to quite a few hidden pearls of modernism. Many of these can be found just slightly outside the city centre and are thus not always easy to find and explore. The former working-class neighbourhood the Kiefhoek, for instance, is set on the Southbank of the river Meuse, hidden from view by a busy road and a small dyke. UrbanGuides will be happy to take you on a tour of this iconic residential area!
The Kiefhoek is the undisputed highlight of modernism within the context of Rotterdam's vast collection of social housing projects. It was with this residential area from 1927 that J. J. P. Oud made a name for himself as a modern architect. Oud created a standardized floor plan for the 294 houses that were supposed to be built in Rotterdam-South so that the project would come along rather quickly and, even more important, inexpensive.

The houses were small, but very practically furnished with all kinds of built-in elements, such as cupboards, a small fireplace and a useful coat rack that was, at the same time, serving the purpose of a hat shelf. Oud also made a matching design for several of the neighbourhood's central facilities, like the two eye-catching shops, a boiler house and a church.

A tour of the Kiefhoek starts at the unique house museum, which gives you a good insight into the history of the architecture and its clever features. The house is set on the edge of the Hendrik Ido square and is only open to groups guided by an Urban- or MuseumGuide. After visiting the house museum, you'll be exploring the rest of the remarkable project. Along the way, a professional guide will tell you all about this revolutionary urban development project by architect Oud.
Prijs/Duur
€ 125,- ex. VAT per guide

1 hour

Max 15 persons per guide