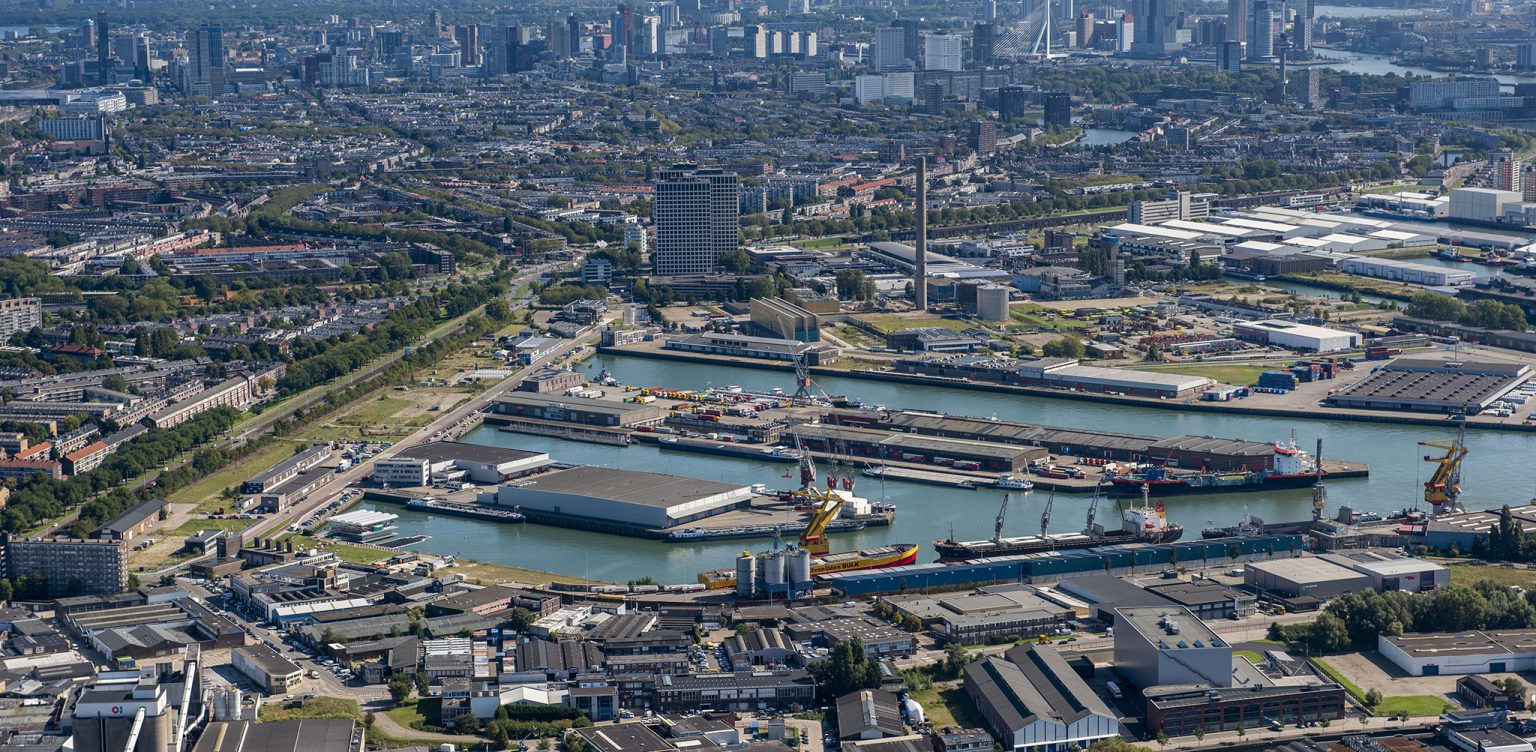 Expedition M4H
Deep in the west of the city, almost bordering Schiedam, is where you can currently find the focal point of Rotterdam's urban development. This Merwe-Vierhaven district is hovering between harbour and city, resulting in a vivid mix of young entrepreneurs, creative initiatives, set up by the municipality amidst the old warehouses, various examples of industrial heritage and the ever-ongoing activities of the port of Rotterdam.
Now that the harbour is shifting towards areas further away from the city centre, places like the Merwe Vierhaven become experimental zones, which Rotterdam can actively transform into a progressive part of town and invest in its sustainable future.

The M4H-area forms, together with the RDM-campus on the other side of the river, the so-called Rotterdam Maker's District, the place where young developers, start-ups and sustainable entrepreneurs and artists will be able to flourish.

Join a tour by UrbanGuides, and discover that there is a lot of industrial heritage from the former harbour hidden within the M4H-district. There are even designs by renowned architects such as Maaskant and bureau Brinkman & Van den Broek. Striking icons are the HAKA-building, the auction hall that was specially built for the goods that were coming in in the fruit harbour, Departure Hall Oranje and the notable Europoint Towers. Along the route, you will pay a visit to several of the pioneers and extraordinary locations, such as the Floating Far, the Keilepand, Atelier van Lieshout and Studio Roosengaarde.

A professional guide will lead the way through this upcoming part of town and tell you all about the history of this early 20th-century harbour, how the port was relocated and what is and will be in store for this district in the near future.

For reservations and more information about the tours, you can contact the RDM information centre via telephone number 0031 10 – 252 44 72 or by sending an e-mail to rondleidingenrdm@portofrotterdam.com.
Prijs/Duur
On request

Max 15 persons per guide