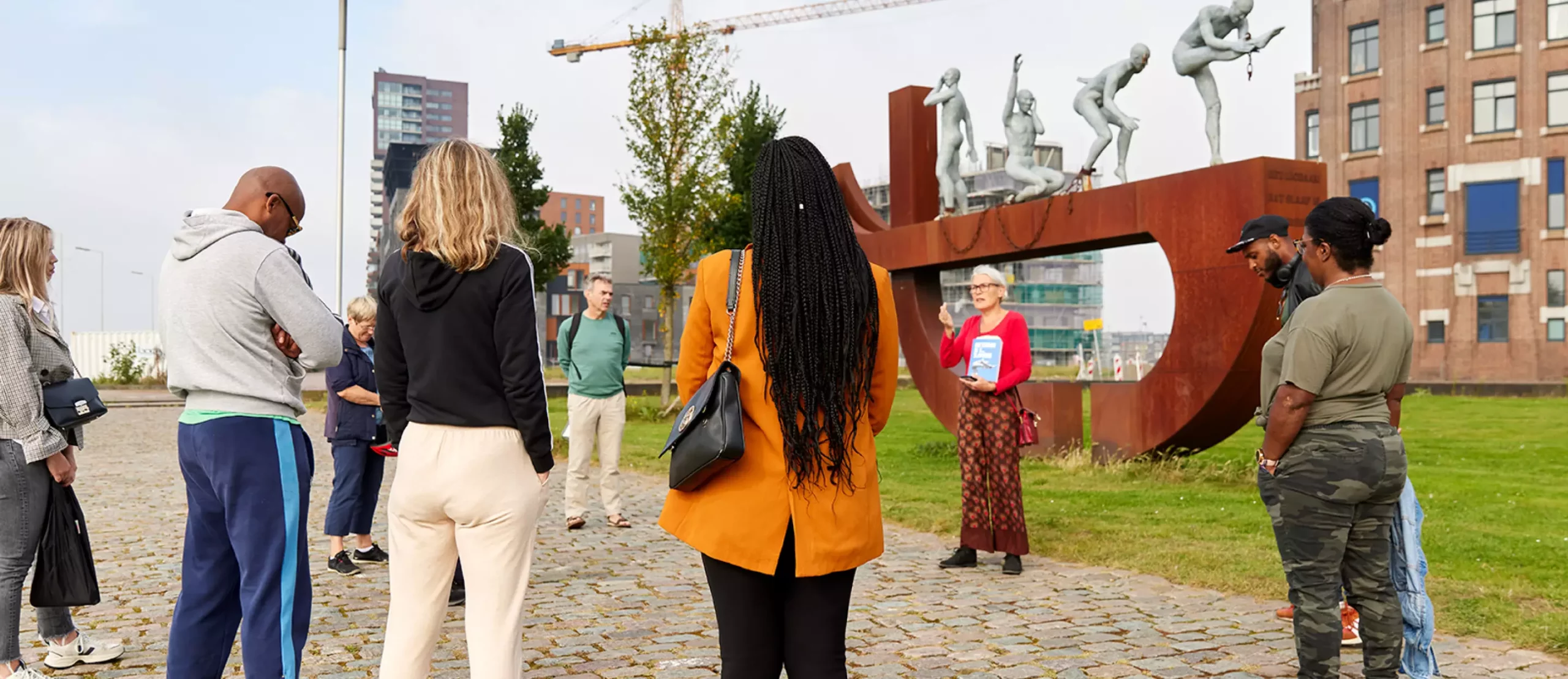 The colonial history of Rotterdam
The colonial history of Rotterdam does not seem immediately visible in the city. Many physical references such as warehouses, shipyards and merchant houses were destroyed during the bombardment in 1940. In 2019, the municipality of Rotterdam commissioned an extensive study into the colonial past of the city. The results, stories and locations from this research were presented in three vast scientific publications.
It is important to be aware of Rotterdam's colonial past and its impact on the present. Increasing knowledge and awareness of this history creates a better understanding of this super-diverse city with many bicultural residents. The Open Monument Day in 2021 invited us to make this history visible through guided tours.

Together with a knowledgeable and engaging guide, you will visit various sites that are linked to the city's colonial past. Some historic buildings are still intact, such as the former V.O.C. warehouse in Delfshaven. But there are also locations where this history has been made visible in recent years, such as on the Lloydpier with the Slavery Monument. Besides sharing knowledge and anecdotes, the tour is also an invitation to conversation.